Ok so the time is vastly approaching.... The anime convention in Boston. After looking as if I was going TDA (Temporary Duty Assignment) to the Middle East. I received word it was canceled. So now I am free to attend the convention with the rest of you guys. So here is my dilemma... But first I being the posting slut I have become am going to be the first to say I will not hijack this thread off topic and hope others will do the same. I Thank You in advance.
Now if you check the web site for the Convention
http://animeboston.com/
you will see that they have staff openings. I may apply for one of the EMT positions. Hell free room & board. Down side I have to donate 20 hours of service. So my question is this... How about we room together? I mean Steve, Kakoi, & Dark I would share a room with you guys in a heart beat. Plus it would only be 20 to 40 bucks out of pocket instead of 100 to 150. Bonus I don't have to donate my time and get to waste it with you the people I know...
So what say you...?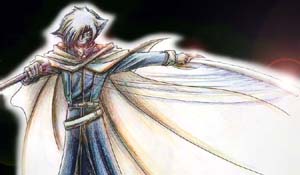 I am known as the Red leader of the Ichi Hentai!